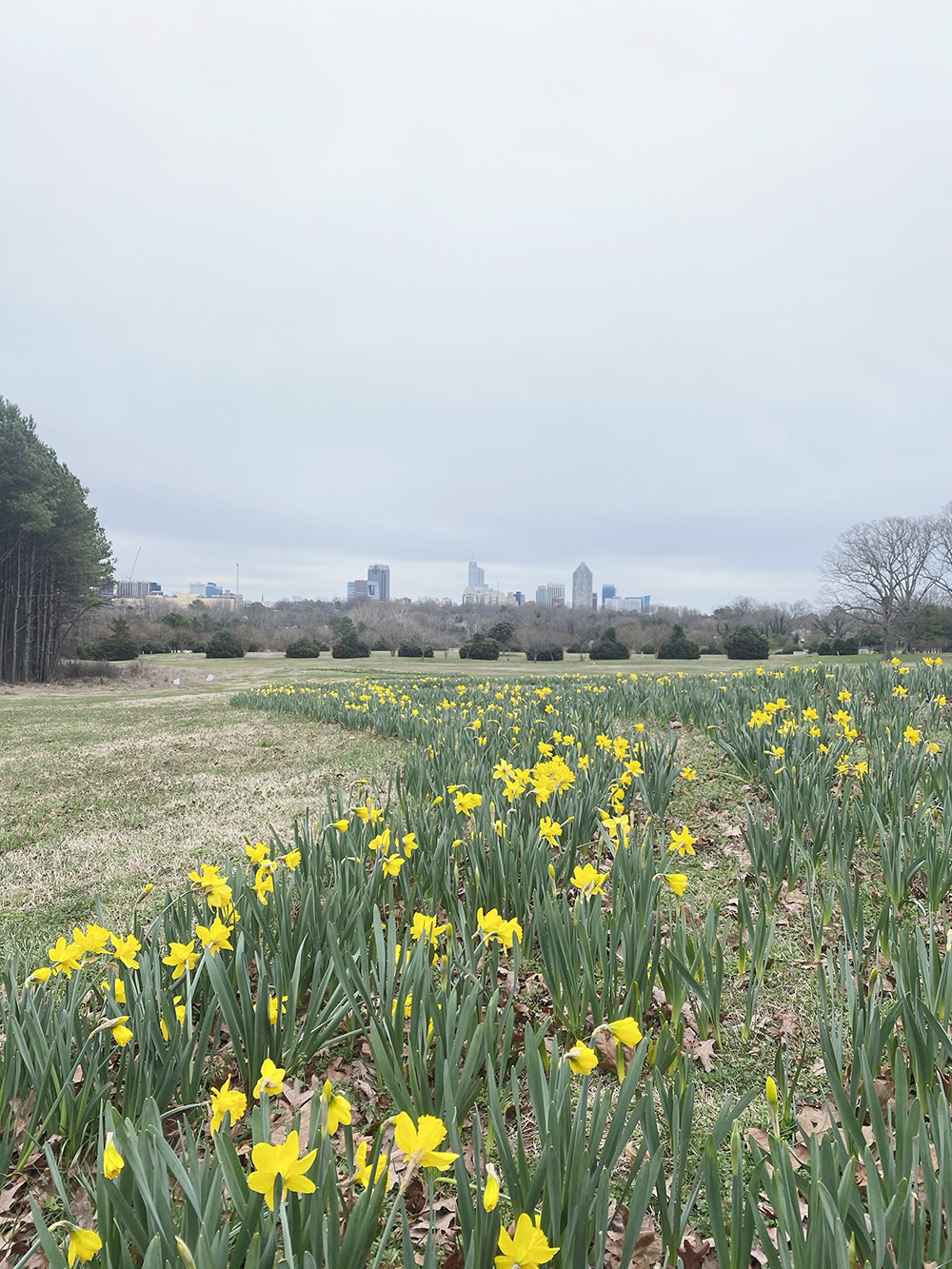 Slightly unnerved, I noticed my tulips popping up weeks ago (in January) wondering if they would survive a late Winter freeze that would most definitely happen because this is North Carolina weather, am I right?
Here we are on the heels of Snowpocalypse 2020 – at the end of February!
If you know me and know how much I cherish my garden, you can probably guess what I did next. Yes, I obsessed about it. And with so many new residents coming to the Triangle, many of you are not quite sure what to plant around here!
After discussing this with a friend, she came up with a brilliant idea…
Why not interview a professor at NC State and get their advice on how to handle the changing weather patterns as we tackle our beloved gardens in the coming years?
Dr. Barbara Fair, an Associate Professor, and Landscape Extension Specialist Certified Arborist at NC State University, graciously agreed to chat with me and, let's just say, I learned more than I planned for.
She gave us much more information than we expected and left us scratching our heads at some of it, but we'll share the beginner-friendly version and provide some resources for more sophisticated gardeners.
Read on to hear what she had to say.
Dealing with gardening obstacles means accepting change.
Looking ahead, as you begin to plan your garden for the upcoming year, Dr. Fair recommends you start to adapt to choosing plants from Zone 8 instead of Zone 7. Think about what you would plant closer to the coast. We learned that in the Northern part of the country, they don't begin planting until after May 15 and that here in Central NC we often make the mistake of starting too early. (as in March) If you're worried about your trees, it's worth noting that they have a lot of stored memories in their cells, making many of them much more adaptable to weather changes.
"While they say weather is local, and climate is global, it is obvious that climate affects our weather. According to all the data, in the southeast, we will see more days of temperatures above 95 degrees, more severe storms, more severe drought events. Plants cannot adapt to these changes easily, so we need to be more diligent about picking the right plants for our landscapes to ensure they will flourish and provide all the food, ecological, economic, and social benefits we need".
-Barbara Fair, PhD
Daffodils seem to be blooming about a month earlier than expected, but they are hardy and will come back. Another big eye-opener for us is learning that the plants the big chain stores (Lowes, Home Depot) are selling during a particular season is not necessarily the best option for your garden here in Central NC.
It's essential to continue to try new plants in your garden, always keeping in our changing climate in mind. Maybe that means you buy make smaller investments when trying new plants out.
Here are some options that work better than others in the Raleigh North Carolina region:
Japanese Maples are pretty tolerant.

They can handle a late freeze, the leaves may die but they will return.

Woody plants
Fruit trees: peaches, apples, figs, pawpaw (native trees)
Nectarines
Pecans (the tree has to be pretty old to produce)
Vegetables: The biggest mistake is that we plant our veggies way too early. They are not resilient and cannot survive frost.

Know when your latest frost date is before you plant.

Cool-weather: Brussel sprouts, peas, some beans, many lettuces
Dogwoods (blooms early, sturdy, not affected by late frost)
Pansies can rebloom in Spring

Invincibelle

spirit (a better solution to fickle hydrangeas)
Ornamental cabbages, swiss chard, and kales can bloom again in the Spring
Plants to reconsider:
Sour and Sweet Cherries
Plums are okay but iffy
Apricots

Hydrangeas!

As beautiful as they are they won't survive later frosts, need a proper PH and some shade.

Invincibelle spirits

look very similar and are a much better alternative
Although we LOVE them,

Tulips don't do well in the South.

They are really susceptible to bulb damage and should be treated as annuals in many cases moving forward
Production guide for smaller orchard planting:
Here's a great resource if you are just starting out: